Web Design
Building Websites that Drive Business
It is no surprise that websites are looked at more often than anything else when it comes to business searching. Think about it—when you are looking to buy something or for a service, what is the first thing you do? You pull it up online and then go to directly to the website. Get Business Marketing believes that a well designed and marketed website is absolutely necessary to draw your customers in and keep them coming back time and time again.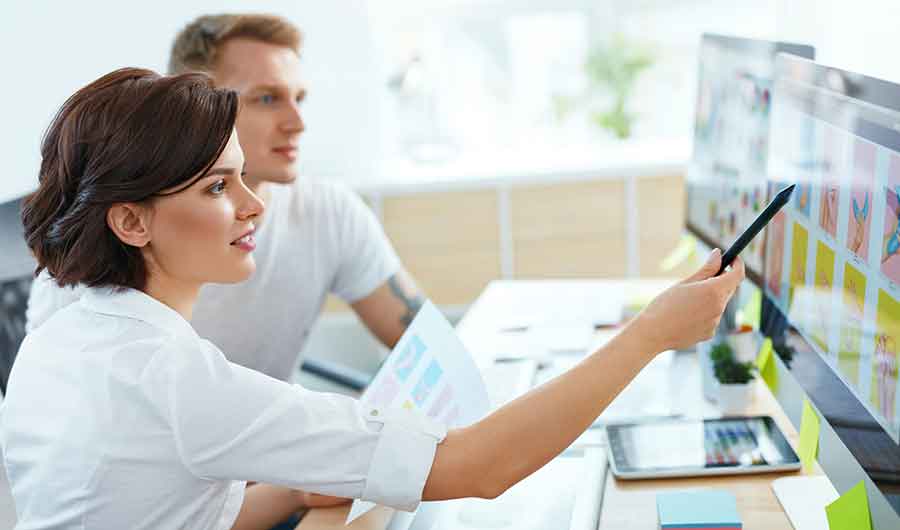 Many businesses today rely on the Internet to drive business. Having your presence on the web is comparable to putting your brand name on a sign in front of your store.  Or, not too long ago, to listing your business in the yellow pages of a phone book. Even when a business owner draws clients or customers through networking or referrals, establishing a presence on the web is powerful resource. A website is your calling card and can help brand your business.
What Goes into Building a Website?
The key to a successful website isn't just design and layout. An expertly optimized website is also important, if not more so than design. Your website is the main source of all information as it relates to your potential customers. It should be engaging, informative, useful, and easy to navigate.
Need a New Website or a Makeover?
Our team of experts can analyze your current website, if you have one. We can suggest tips and options, so you can take your business up a notch with your site alone. Whether new or old, your site should speak to your target consumer. What you do and what the consumer can gain should be obvious.
CustomizingWeb Design
A customized site conveys your products or services and presents a professional image to web viewers. We also ensure your site is responsive. Responsive sites display well on all platforms—desktops, iPads and mobile phones. Designed to your particular preference, your site will be user friendly and easy-to-navigate.
Our design team helps you create a personalized website to engage your target market and bring in more business.  At Get Business Marketing, we like to think of your website as your 24/7 online salesperson who never sleeps. Our goal is to optimize your website and have it do the selling for you.
Our Latest Projects
Each web design has been customized to meet the client's aesthetic preferences and business needs.
What We Do Best
By using and effective strategy, our Get Business Marketing team helps you convert more clicks to call actions for your services or increase the sales you see in your store.
Get in Touch
If you are not seeing the level of clients and sales you want, our experience and team of experts can help. Start designing a new plan for your website today! Call 631-765-8098 or contact us online.